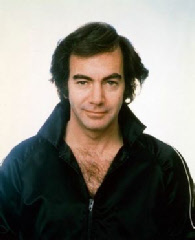 Neil Diamond is an American singer-songwriter with a career spanning over five

decades from the 1960s until the present.

As of 2001, Diamond had sold over 115 million records worldwide including 48

million in the United States alone. He is considered to be the third most

successful adult contemporary artist ever on the Billboard chart behind Barbra

Streisand and Elton John.

His songs have been covered internationally by many performers from various

musical genres.